Summer 2013 Stage 1 Drought Water Restrictions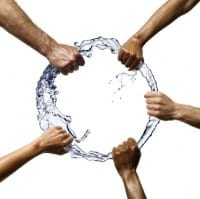 As of June 26, 2013 Denver has been moved into Stage 1 Drought and is officially out of the Stage 2.  Thanks to the unexpectedly wet spring and reduced water use by citizens, this means Denver Water has expanded the watering schedule to permit watering three (3) times per week. In May 2013, the Denver Water Board delayed implementation of drought pricing due to the then improved conditions. The recent Stage 1 Drought declaration removes drought pricing entirely.  The last time the utility declared a Stage 1 drought was in 2012. Even though the fierce extremes of the drought are past us, there are plenty of tips and guidelines to ensure water tables don't drop to frightful lows.
In response to the Stage 1 drought declaration, Denver Water is asking its customers to reduce outdoor watering and to follow the standard annual watering rules:
Water no more than three days per week (there are no assigned days).
Do not water lawns between 10 a.m. and 6 p.m.
Do not waste water by allowing it to pool in gutters, streets and alleys.
Do not waste water by letting it spray on concrete and asphalt.
Repair leaking sprinkler systems within 10 days.
Do not water while it is raining or during high winds.
To help save water, Denver Water asks customers to pay close attention to the weather and their landscapes and only water when necessary. Other tips:
Use a day of rain to skip watering.
Only water the areas of your yard that are dry. For example, if shady areas   look fine, only water the dry areas that get the most sun exposure.
Water two minutes less.
If you notice broken sprinkler heads or equipment in the courtyards please report it to Harmony Management so that we can have it repaired ASAP.